We Have the
Commitment

.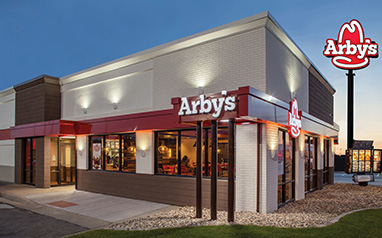 Thanks for visiting our website – and our restaurants. Our commitment to serving customers and the community is a driving force in our ongoing goal to satisfy and exceed expectations of those in the region. Some of our stores have even received national recognition!
Our family company, called "Panda," is our true passion and joy. Because of our employees and our customers, we can do what we love every day. We thank you for your support (and appetite)!
Community Calling
The growth opportunities we provide our employees demonstrate our commitment to a family-centric business style. The opportunity and support we provide go beyond the walls of our Arby's restaurants. You can read more about these endeavors on our Community Commitment page.
Join Us on the Road to Success
We take pride in our interactive, team-driven management approach which is why our employees stick around (some for more than 30 years)! They experience lots of upward movement within the company. Our valued employees have played a big part in getting us to the level of success we see today, and we are grateful. That's why we offer generous benefits and a fulfilling workplace culture that make Arby's a great place to start a career.
We're always hungry to grow, which means more and more career opportunities continue to become available. Check them out now!
We look forward to seeing you in our restaurants soon!

Find Us


With more than 20 Arby's stores in the area, there's one near you. Find the closest location now.
Delicious Deals


Grab a coupon and savor the savings. Find discounts and deals for the Arby's store nearest you. Your taste buds – and your wallet – will thank you.